Under Attack and in Demand
June 29, 2017
It was not about any of the pressing issues facing our nation - the war in Syria, the Health Care bill, Immigration, North Korea or, of course, the Russia collusion investigation into Trump's own administration.
Instead, our President chose to send a sexist tweet about female news commentator Mika Brzezinski of NBC's  Morning Joe.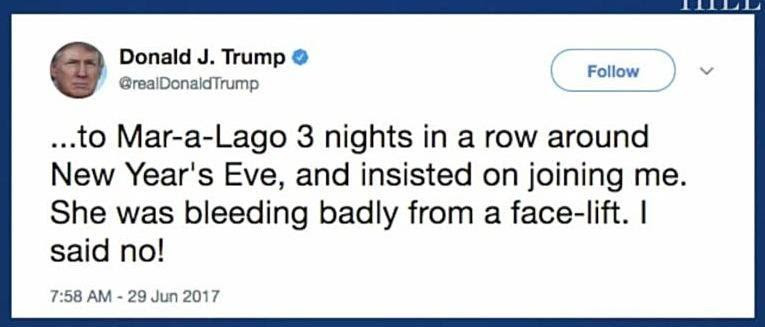 Rather than issue a formal statement, Brzezinski responded in-kind on twitter.
Although the public has been witness to Trump's countless personal attacks on other individuals, the temperamental tweeter has kept most of his opinions regarding women under wraps since February, when he infamously instructed veteran, african-american white house correspondent April Ryan to "set up a meeting" for him with her friends in the Congressional Black Caucus.
The Backlash to the Brzezinski tweet was immediate, as Twitter exploded with lawmakers, organizations and every-day citizens calling Trump out on the latest in a longer series of misogynistic comments. Among the key respondents were Republican Senators, who are already on offense on daily Trump actions.
If this isn't enough motivation, women interested in running for office can go to these resources or email us for more information!
EMILY's List
Emerge American
She Should Run
DemList
Connecting you to The Party
Connecting you to Each Other
Kimberly Scott
Publisher 
Help DemList keep you informed with a Contribution Today!
Follow DemList on Facebook and Twitter!
Sources: CNN and Google